Review: All About Lily Chou-Chou
On hearing that this film was about a group of Japanese teenagers obsessed with a pop star named Lily Chou-Chou, you will not be surprised to learn that I ordered it straight away and many of you may be tempted to do the same. However, I must warn you to keep your mouse away from Amazon, at least until you've read my review, because all is not as it seems. Lily herself makes no appearance in the film, except for on some big screens near the end, and her music is not what I'd call poptastic - it's way too serious for that. This is not the Japanese version of Josie and the Pussycats, in fact it couldn't be much more different.
The film focuses mostly on two boys, Hasumi (later being known by his second name, Yuichi) and Hoshino, who become friends at school and share a love of Lily. The film is mostly about the boys and their other classmates, particularly the objects of their respective attraction, Kuno and Tsuda. It's a rather confusing film and I had to read the plotline on Wikipedia and IMDB before I fully understood what I'd seen. However, it is an interesting and unusual film which was never boring, but if you are looking for an insight into Japanese teen culture you may want to look elsewhere as this film creates a pretty negative and depressing picture and includes scenes of rape and suicide. It's certainly not for the faint-hearted and I am quite surprised in retrospect that it only has a 15 certificate as I certainly wouldn't want my impressionable 15 year old sister watching this!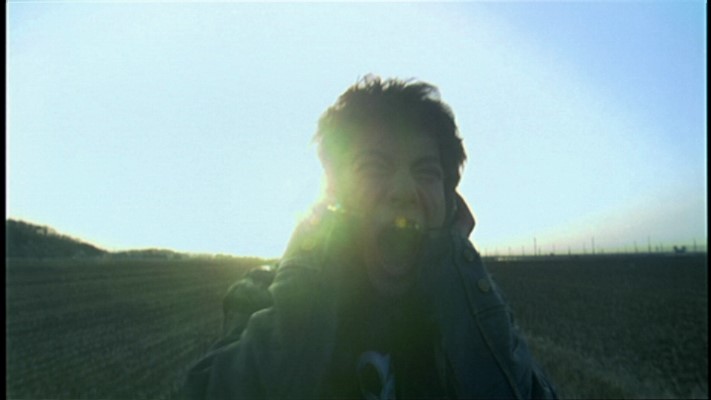 Despite the shocking scenes, the film is clearly not just aiming to make waves - it also really makes you think and empathise with the characters as there are some incredibly heart-wrenching moments. The characters all just seem to be so terribly unhappy, and this is either taken out on others with horrific bullying, even of former close friends, or shown in the other characters' passive acceptance of the bullies' orders. This is not a film that will leave you with a big grin on your face, but what it will do is intrigue your mind so you are thinking over what was going on in those teenagers' minds for a long while after the film has ended.
All About Lily Chou-Chou is a lengthy film with a jigsaw narrative and many characters with similar looks and names, so it can get pretty confusing but if you're willing to do the work you will be rewarded for your time and effort. If you're not used to foreign language cinema then you should definitely not start with this one, but if you're feeling a bit 'emo' and want something to dwell on then this is perfect.